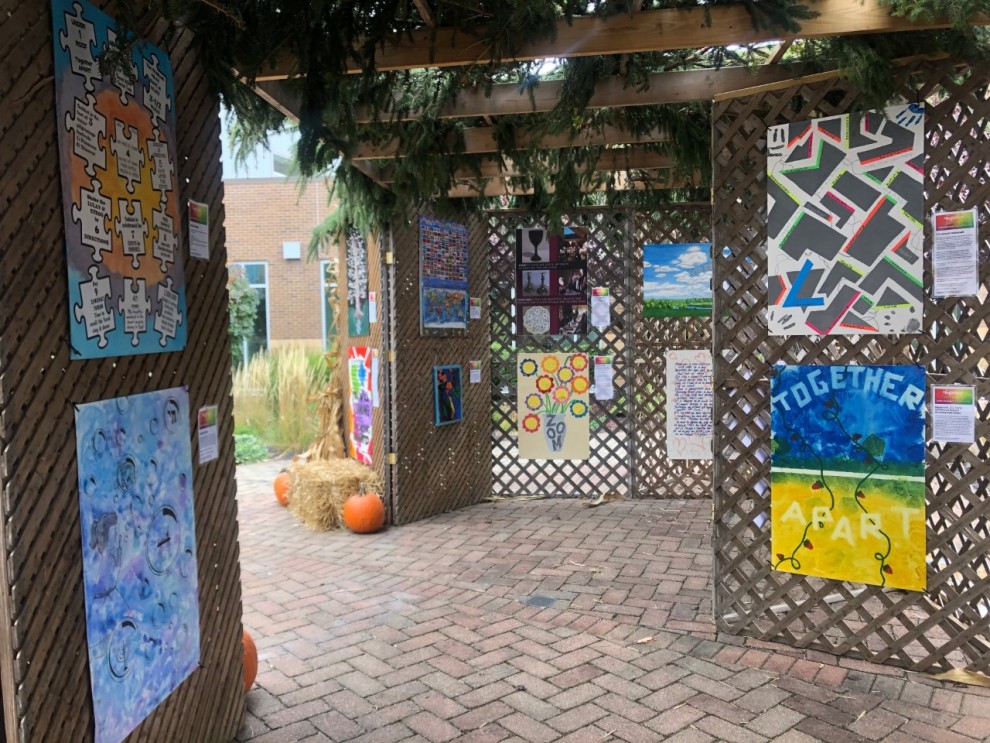 Virtual
FREE with RSVP
Celebrate the festival of Sukkot* this fall with the Under One Roof community art exhibit, featuring artwork designed by groups and individuals around their interpretation of a central theme. The Under One Roof Sukkah Art Exhibit will be on display in a temporary sukkah* in the Mayerson JCC courtyard. Interested in participating? We welcome all skills and levels to join our virtual participant information session to learn more.
Visit MayersonJCC.org/UnderOneRoof to learn more and contact arts@mayersonjcc.org with questions.
*Sukkot, a Hebrew word meaning 'booths', is the Jewish festival of giving thanks for the fall harvest. It also commemorates the 40 years of the Israelites wandering in the desert after Sinai. Today, one way to celebrate Sukkot is to build a special temporary hut (sukkah) outside one's home.